Healthcare Training Institute -

Quality Education since 1979
CE for Psychologist, Social Worker, Counselor, & MFT!!

Section 10
Moral Development
| |
The video below is to a section of a seminar lecture given by an instructor.



Below are the PowerPoints that accompany the instructor's lecture for this section.
found at the bottom of this page.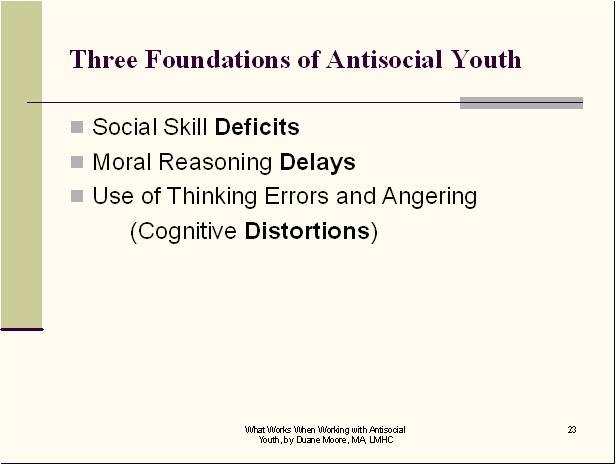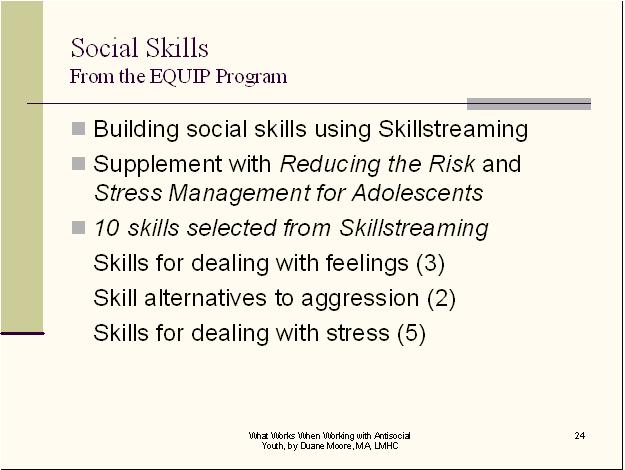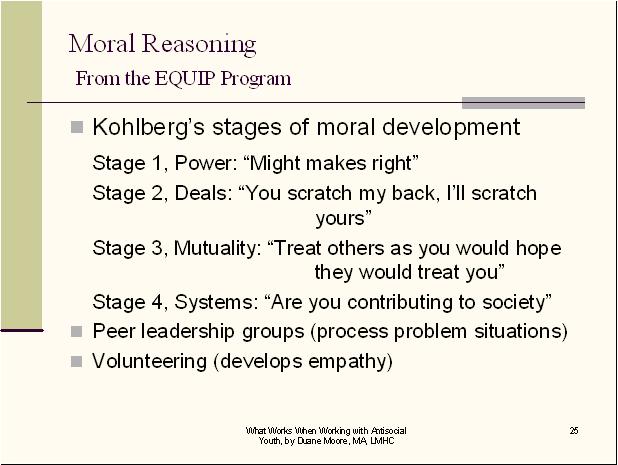 Peer-Reviewed Journal Article References:
Lapsley, D., & Carlo, G. (2014). Moral development at the crossroads: New trends and possible futures. Developmental Psychology, 50(1), 1–7.

Marsh, J. K., Burke, C. T., & De Los Reyes, A. (2016). The sweet spot of clinical intuitions: Predictors of the effects of context on impressions of conduct disorder symptoms. Psychological Assessment, 28(2), 181–193.

Skoe, E. E. A. (2014). Measuring care-based moral development: The Ethic of Care Interview. Behavioral Development Bulletin, 19(3), 95–104.

QUESTION 10
What is the first stage of Moral Reasoning that explains why really tough "street-wise" kids will easily submit when they come into a program?To select and enter your answer go to .
---