Healthcare Training Institute -

Quality Education since 1979
CE for Psychologist, Social Worker, Counselor, & MFT!!

Section 6
Juvenile versus Adult Crime
| |
The video below is to a section of a seminar lecture given by an instructor.



Below are the PowerPoints that accompany the instructor's lecture for this section.
Question 6 found at the bottom of this page.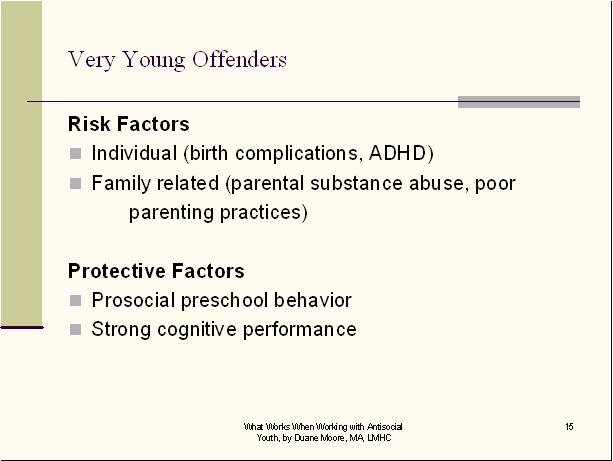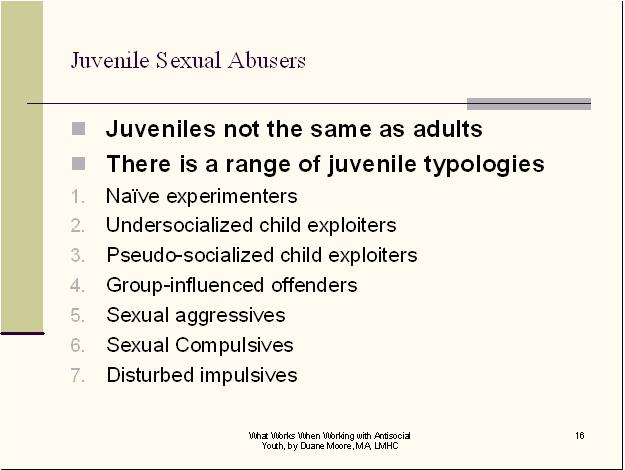 Peer-Reviewed Journal Article References:
Ralston, C. A., & Epperson, D. L. (2013). Predictive validity of adult risk assessment tools with juveniles who offended sexually. Psychological Assessment, 25(3), 905–916.

Sandler, J. C., Letourneau, E. J., Vandiver, D. M., Shields, R. T., & Chaffin, M. (2017). Juvenile sexual crime reporting rates are not influenced by juvenile sex offender registration policies. Psychology, Public Policy, and Law, 23(2), 131–140.

Shulman, E. P., & Cauffman, E. (2013). Reward-biased risk appraisal and its relation to juvenile versus adult crime. Law and Human Behavior, 37(6), 412–423.

QUESTION 6
What are two differences between juvenile and adult sexual abusers? To select and enter your answer go to .
---