Healthcare Training Institute -

Quality Education since 1979
CE for Psychologist, Social Worker, Counselor, & MFT!!

Section 14
Music Therapy
| |
The video below is a section of a seminar lecture given by an instructor.



Below are the PowerPoints that accompany the instructor's lecture for this track.
Question 14 found at the bottom of this page.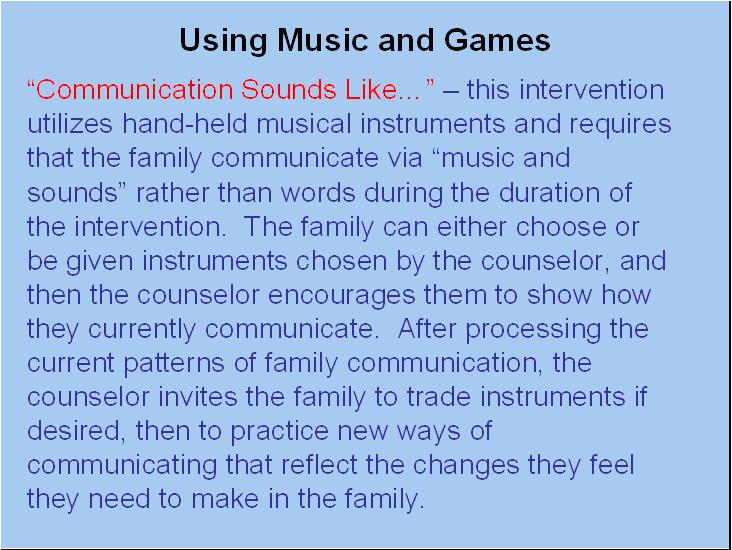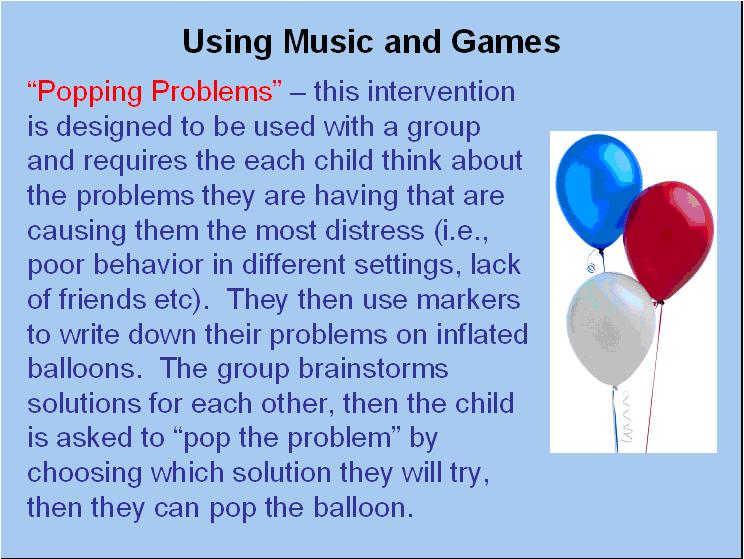 Peer-Reviewed Journal Article References:
Brodsky, W., & Briggs, C. A. (2016). Review of Handbook of neurologic music therapy [Review of the book Handbook of neurologic music therapy, by M. H. Thaut & V. Hoemberg, Eds.]. Psychomusicology: Music, Mind, and Brain, 26(1), 87–92.

D'Souza, A. A., & Wiseheart, M. (2018). Cognitive effects of music and dance training in children. Archives of Scientific Psychology, 6(1), 178–192.

Siu, A. F. Y. (2020). Does age make a difference when incorporating music as a rhythmic-mediated component in a theraplay-based program to facilitate attunement of preschool children with social impairment? International Journal of Play Therapy.

Stutey, D. M., & Wubbolding, R. E. (2018). Reality play therapy: A case example. International Journal of Play Therapy, 27(1), 1–13.
QUESTION 14
What are the four steps in the "Pop the Problem" exercise? To select and enter your answer go to .
---