Healthcare Training Institute -

Quality Education since 1979
CE for Psychologist, Social Worker, Counselor, & MFT!!

Section 3
Group Therapy Sessions
| |
The video below is to a section of a seminar lecture given by an instructor.



Below are the PowerPoints that accompany the instructor's lecture for this section.
found at the bottom of this page.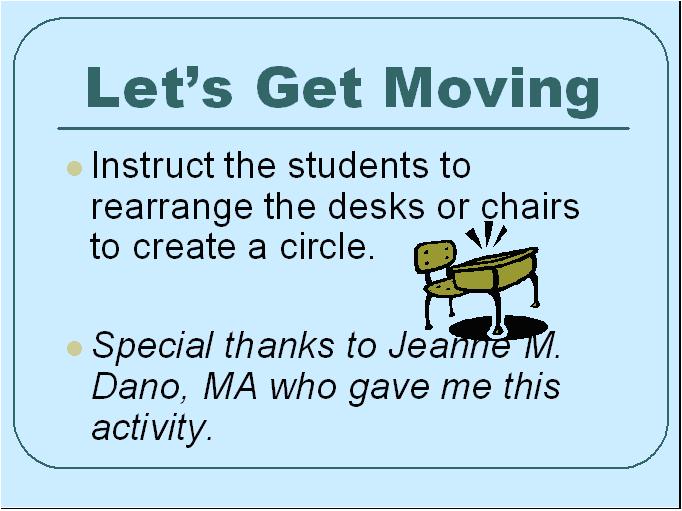 Peer-Reviewed Journal Article References:
Alldredge, C. T., Burlingame, G. M., Yang, C., & Rosendahl, J. (2021). Alliance in group therapy: A meta-analysis. Group Dynamics: Theory, Research, and Practice, 25(1), 13–28.

Li, X., Kivlighan, D. M., Jr., Paquin, J. D., & Gold, P. B. (2020). What was that session like? An empirically-derived typology of group therapy sessions. Group Dynamics: Theory, Research, and Practice. Advance online publication.

Stutey, D. M., Adeyiga, O., Luke-Browning, L. V., & Wubbolding, R. E. (2020). Group reality play therapy. International Journal of Play Therapy, 29(4), 237–248.

QUESTION 3
What makes the routine of something like moving desks at the beginning of a group meeting important for kids? To select and enter your answer go to .
---